【General Information】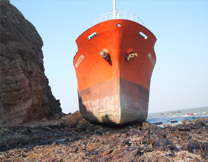 Ship related survey is the fundamental service rendered by CCTM from the date of the company's establishment. With the background of CCS, CCTM could be strongly supported from the technical point of views and know more about the classification & status requirement on ships under survey. Meanwhile, the knowledge to P&I business coming from another investor Thomas Miller brings CCTM an in-depth understanding on the ship liability risks.
The surveyors in CCTM are primarily with seafaring background or related industries. Some of them used to be master mariner, and some of them have an ex-working experience as class surveyor or ship-repairing supervisor.
By taking the wide expanding service network of the associated companies, CCTM could provide its domestic or overseas clients a timely and qualified ship survey service with a cost-effective expense in all Chinese ports.
We experience a variety of kinds of ship related surveys which are cataloged hereinafter and summarized what we can do for your good company.
【Our Service】
P&I Condition Survey
P&I Condition Survey is to reveal ship's general situation and present the liability insurer an overall impression on the ship maintenance condition to help P&I clubs to judge whether to accept the ship for entry and direct the ship how to improve for meeting the club minimum requirements.
Our job is primarily to focus on following aspects:
Cargo worthiness; free of any potential risks on the carrying goods such as from hatch cover leakage, bad ventilation condition, etc.
Safety working manner to avoid human injury and human error.
Effectiveness of the measures of pollution prevention to minimize the disaster probability.
Hull and Machinery damage survey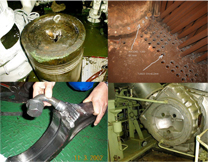 Hull and Machinery damage survey is mostly acting on behalf of hull underwriter to detect the nature, cause and extent of a hull or machinery damage, to estimate the cost of repairing and/or restore for the specific item according to the price in the market, and distinguish the necessary and adequate workload to protect our client's interest.
Our job is primarily to focus on following aspects:
Ascertain the exact damage scope.
Study the incident story and analyze the consequence relationship between the alleged reason and the damage facts
Estimate the repairing cost or comment on the repairing bill, especially identifying the owner's work.
Maritime Investigation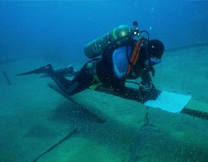 Maritime Investigation is a kind of comprehensive business requiring the attending surveyor with professional knowledge and rich experience. CCTM is involved into plenty of marine incidents investigation including collision, grounding, oils spill, human injury, cargo damage, cargo shortage etc. We can dig over deep evidence to discover the potential causation even sometimes offer our suggestion to assist the authority party to judge the partition of liability.
Our job is primarily to focus on following aspects:
Collect evidence as much as possible and in-depth analyze the incident and try to catch the real circumstance hiding behind many feints.
Ascertain the claimed damage/loss scope and comment on their reasonability.
Under authorization, solution making by coordinating at the incident spot and negotiating to protect our client's interest.
Ship Purchase Condition Survey and Ship Price Appraisal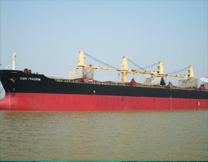 Ship Purchase Condition Survey and Ship Price Appraisal is always under the instruction by the potential ship buyer or financing applicant. This kind of survey casts special focus on the ship's physical condition and repairing records. More detailed information is collected and given, more convenient would the potential buyer experience to make decision. Also, CCTM is keeping close relationship with many shipyards in China and many brokers in front line of the market over the world, watching on the different type ships' value trends, and gathering every kind of ship's information in our data-base
.
Our job is primarily to focus on following aspects:
Acting as the buyer's eyes and ears to have ship survey by collecting ship's information as much as possible.
Reviewing ship's class and status records to disclose a real history of the ship to the potential buyer.
When making ship price appraisal, we compare the target ship with the ships with similar characteristic which be dealt in prevailing market to estimate a value mostly approaching the real market.
On/Off Hire Survey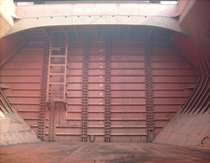 On/Off Hire survey is a kind of normal business to determine the bunker quantity and cargo hold condition to avoid dispute between ship owner and charterer
.
Our job is primarily to focus on following aspects:
Confirm ship's physical condition, primarily describing the ship's cargo hold structure and anything else which is likely to be a stevedore damage during or before chartering.
Sounding with crews to calculate the bunker remaining quantity and learning the bunker consumption rate.
【Our Client】